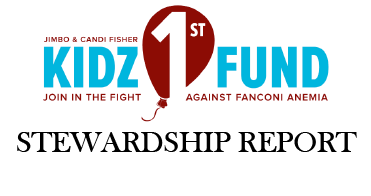 Atlanta Business Chronicle's Phil W. Hudson recently spoke to Florida State football head coach Jimbo Fisher.
Heading into his eighth season as head coach of Florida State, Fisher has won five bowl games, including the 2013 National Championship and two Orange Bowl titles. He has the highest winning percentage in ACC history (.821) and his 78 total wins are the most by a Power Five coach through their first seven seasons in modern history. Fisher leads all active coaches in wins per season (11.1) and guided the Seminoles to three consecutive ACC Championships from 2012-2014, winning a school- and ACC-record 29 straight games in the process.
The Clarksburg, W.V.-native succeeded iconic head Bobby Bowden and continues to develop NFL players at a higher rate than any head coach in the country. Since taking over in 2010, 38 of Fisher's protégés have been selected by NFL teams and 44 FSU players were on NFL rosters in 2016, giving Florida State the most alumni in the league.
Since becoming head coach in 2010, Fisher has been very active in several efforts to raise funds and awareness for children with diseases, including his foundation, Kidz1stFund. Kidz1stFund was founded in 2011 and is a national fund to raise awareness and research funds to find a cure for Fanconi anemia, a rare blood disease that affects many, including Fisher's youngest son Ethan. Kidz1stFund has already donated more than $4.5 million to FA research at the University of Minnesota Masonic Children's Hospital, the largest FA treatment center in the country. Click here to learn more about Kidz1stFund.
Fisher and his Seminoles will be in Atlanta to face the Alabama Crimson Tide at Mercedes-Benz Stadium Sept. 2.
Atlanta Business Chronicle: Hey Coach Fisher, how are doing?
Jimbo Fisher: Good. How are you doing?
ABC: Well, you sound just like you do at all your press conferences so I guess it really is you.
JF:(Laughs) Yep. It is me.
ABC: I'm actually on the way to Mercedes-Benz Stadium right now. Florida State is playing Alabama in the Chick-fil-A Kickoff Game. Have you seen the stadium yet and how are you preparing your team for it?
JF: No, we haven't been to the stadium yet. Usually, we don't take our team on Friday to the opposing team's stadium but we're going to go to Mercedes-Benz Stadium because I want them to get past a little bit of the shock and awe of the new stadium and I want them to field some punts and kicks and things in those lights to get used to it. We haven't done that yet but everything I've read and all the pictures [I've seen], it looks like an unbelievable place. How nice these new stadiums are the new modernization of where we are going too but the new stadium looks beautiful.
ABC: Pay for play is a big topic in college athletics today. Do you think the student-athlete model will become a thing of the past?
JF: You're given the stipend now. I think eventually as the money and income grows, I think they are entitled to something because there's a quality of life and a burden of life that goes with this that is very tough. The stipend is becoming there and all the schools in the Power 5 conferences have it now so I think it will continue to grow.
ABC: Florida, California and Texas are fertile grounds for recruiting. How do you view Georgia as a state for high school football talent?
JF: Extremely fertile. Just as fertile as those three states. The other states have a little larger of a larger population of people but the number of players that come out of Georgia is phenomenal. Another thing is the quality of high school coaching in Georgia is phenomenal. They put a lot of money into their programs and football is very important. Georgia is great for high school football and it's a huge recruiting area for us because we are so close. I think Georgia is right there with the other three.
ABC: Your son Ethan fights Fanconi anemia and that fight is what led you to founding Kidz1stFund. I have a lot of opportunities to interview people of your stature and I think the main purpose of these non-profits is to raise money to fund research to assist with finding a cure. I'm curious to know where you see the value in interviews and speaking engagements. How does raising awareness quantify into funding research or is that not your goal with things that aren't fundraisers?
JF: They both are because you don't know who you touch that has that magic formula and grows up to solve the mystery of Fanconi anemia. You don't ever know who that is going to be so the more awareness there is around it, the better the chances are to beat it and conquer it.
Funding is extremely important. They money at every speaking engagement never goes to me. I give every time of that plus our own donations to Kidz1stFund. More importantly, it was started because of my son Ethan because it hit us but as a family we said, 'What about the other families that don't have the platform we have?' It's our responsibility with the platform we have to be able to get it out there to create hope for other kids. When we found out and looked at the diagnosis, we felt like we had no hope. As we got into it further and began making tremendous strides with it, we decided we wanted to give everyone hope because a life isn't worth living if your family doesn't have hope.
ABC: What message about Kidz1stFund do you have for Atlanta's business community?
JF: I know everybody has a cause and a reason for doing things but the thing about Fanconi anemia is it reaches out into so many other avenues like leukemia, breast cancer and other things. This disease is a very fast-moving disease as far as what it bridges into. This is one of the great causes for an orphan disease because we're diagnosing it more and more so hopefully it won't be an orphan disease in the future because we are much more aware of it. Any dollar, any research, any funding and anything you can do is providing hope for families that are less fortunate than we are. Our goal is to beat it so no child ever has to have anything that is ever wrong with them so they can live a long-healthy life. We appreciate any kind of help, donation or notoriety that you can bring.
ABC: What do you want your legacy to be?
JF: I've never coached for a legacy. I don't ever think of a legacy in that regard. I believe in what I do and that's trying to do what is right for the kids and the organization; what we are trying to accomplish; and make the right decisions. I've never ever thought of a legacy. It's not that you don't care because you want people to say, 'He was an honest guy that gave me a fair chance and did the right thing.' At the same time, I've never thought of that and people have asked me that before but I don't really have an answer because [my legacy] will be [determined] by my actions rather than I want it to be. I just have to make good.