GIVE WHAT YOU CAN TO US AND WE'LL DO ALL WE CAN FOR THEM
The Fund raises money for Fanconi anemia research at the Kidz1stFund Comprehensive Fanconi Anemia Center at the University of Minnesota, the single largest treatment center for patients with Fanconi anemia in the country and provides education to raise awareness about this disease.
Every dollar you can spare helps to move us closer to our goal—a cure for Fanconi anemia and an end to the suffering it causes. So please, make your tax-deductible donation today. Our commitment to you is that every dollar will go directly to Fanconi anemia research, thanks to the underwriting of Kidz1st overhead costs by The Fisher Family.
Kidz1stFund is a 501(c)(3) non-profit organization. Tax ID # 45-4355903. A letter of thanks will be sent following each donation and serves as a receipt for tax purposes.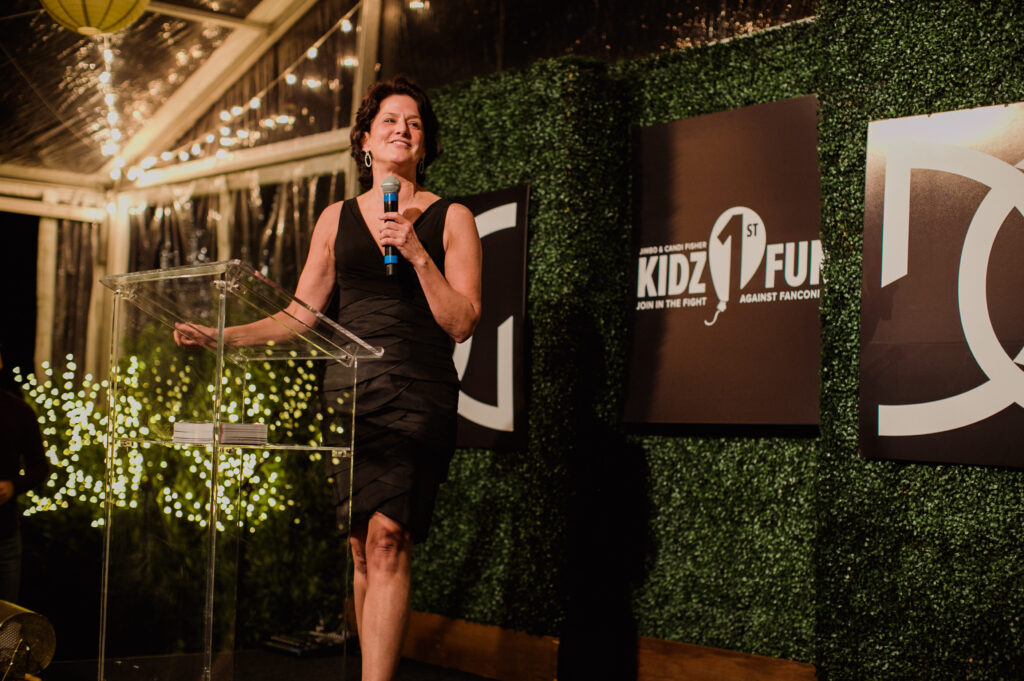 CREDIT CARD

PAYPAL

CHECK OR MONEY ORDER
Kidz1stFund
1511 Texas Ave. S. #365
College Station, TX 77840
DONATE STOCKS, BONDS, & MUTUAL FUNDS
Donating appreciated stocks, bonds or mutual funds is quick and simple and may provide you with significant tax benefits. If your securities have increased in value from the time of purchase, you can avoid paying capital gains tax by donating the security to Kidz1stFund.
How It Works:
You transfer securities to Kidz1stFund.
Kidz1stFund sells your securities and uses the proceeds for Fanconi anemia research funding.
Benefits:
You receive gift credit and an immediate income tax deduction for the fair market value of the securities on the date of transfer, no matter what you originally paid for them.
You pay no capital gains tax on the securities you donate.
For more information please email info@Kidz1stFund.com.
WHERE DOES THE MONEY GO?
With help from Kidz1stFund, the specialists at the University of Minnesota Masonic Children's Hospital are working relentlessly to make Fanconi anemia a treatable condition. Most children affected by this rare disease will need a transplant of stem cells, derived either from bone marrow or umbilical cord blood, to extend their lives. University of Minnesota physician-scientists performed the world's first successful bone marrow transplant in 1968 and have been blazing new trails in the field since. Through research, improvements are made each year in treating patients with Fanconi anemia that have changed the survival rate after unrelated donor bone marrow transplant for this disease from less than 30 percent to greater than 80 percent in the last 15 years.
Kidz1stFund's ultimate goal is not a dollar figure. It is a cure, so that Ethan and others with Fanconi anemia may lead full, happy lives. Together we can fight FA for the thousands affected by this disease. Through your gift to Kidz1stFund, we can all say, "I FIGHT FANCONI."