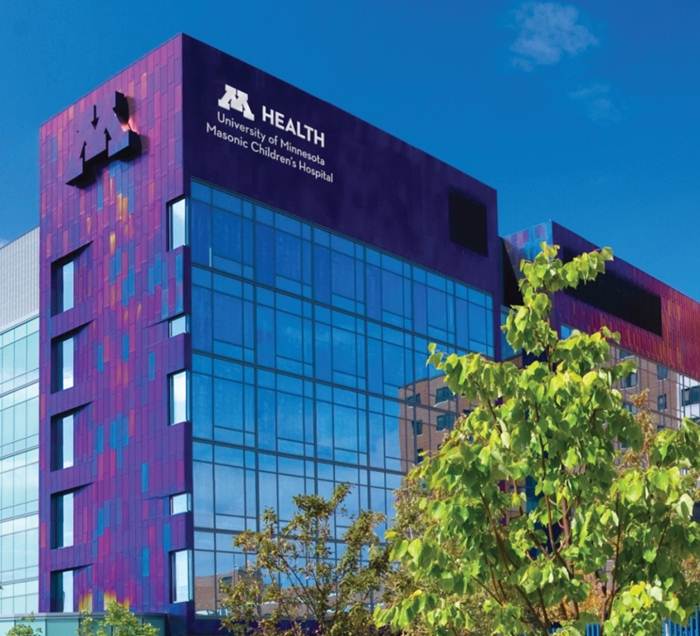 The University of Minnesota's world-renowned treatment and research program for the rare genetic disease Fanconi anemia (FA) will become the Kidz1stFund Comprehensive Fanconi Anemia Center. The new name honors Kidz1stFund, which has donated more than $5.5 million for FA research at the University of Minnesota Masonic Children's Hospital and is committed to continue raising research dollars through community-based initiatives.
The joint effort is aimed at advancing the work of the University's FA research investigators, launching an international initiative to develop novel concepts for treating patients throughout the world, and growing the funding base for FA research.
Affecting about 1 in 131,000 births each year, FA is a rare genetic condition in which the body's normal mechanism to repair damaged cells doesn't work properly. This can cause a variety of health issues, including abnormalities of the arms and hands, kidney problems, heart defects, hearing loss, and bone marrow failure. People with FA also have a greatly elevated chance of developing certain types of cancer.
With the support of Kidz1stFund, the University of Minnesota is boosting the success of blood and marrow transplants for people with FA. The U of M is a leader in using blood and marrow transplants for treating many life-threatening conditions. Its physicians and scientists are developing safer, more effective treatments for FA—as well as identifying new ways to prevent and treat cancers that are particularly common in FA patients and also affect millions of others.
Kidz1stFund was founded in 2011 by Jimbo Fisher and Candi Fisher when their youngest son, Ethan, was diagnosed with Fanconi anemia. "Our hope when we created Kidz1stFund was to raise money to make a difference for Ethan and all patients with FA," said Candi Fisher. "We are so humbled by the response we've received, and through the generosity of many donors, the U of M has made tremendous strides in finding better treatments for FA, but our ultimate goal is a cure, and we will not stop until that dream becomes a reality."
"Time is never on our side for children with FA," said Margaret MacMillan, M.D., University of Minnesota pediatrics professor and director of the Kidz1stFund Comprehensive Fanconi Anemia Center. "With the support of Kidz1stFund, we are getting research done faster. Together, we are making a difference and changing the practice of medicine—not only for people with FA, but those with other life-threatening conditions that aren't so rare."
To learn more about Kidz1stFund or to make a tax-deductible gift that will fund critical research, please visit Kidz1stFund.com/Donate.